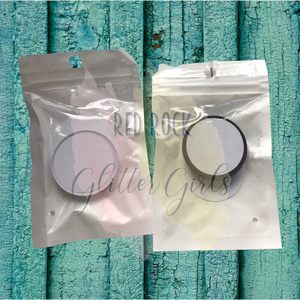 Sublimation phone grips
Colors Available:
Black
White
Recommended sub temp and time:
400* for 40 seconds 
(Remove Film Prior To Sublimation)
*** All items have been checked for damages and imperfections and are NOT damaged in anyway. By continuing your purchase you fully understand and agree to the above. You have 48 hours after your receive your order, to contact Red Rock Glitter Girls with any issues regarding your items. Failure to do so within the 48 hours forfeits any chance for replacement or refund.