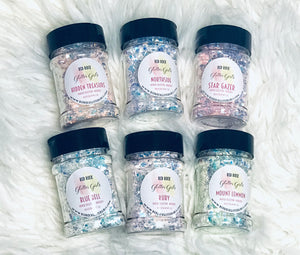 Our Winter collection is a chunky mix of opals with hints of color that will enhance and change any color base you apply it to. 
Sold in 2 oz. In shakers (by weight)
 Bundle Includes:
Blue Bell
Hidden Treasure
Mount Lemmon
Northside
Ruby
Star Gazer
Actual product appearance may vary due to how computer monitors display colors.