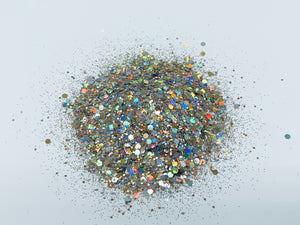 Rattle Mine is a custom mix that adds enough silver and gold you'll feel like you're panning in the mines of Arizona.
Sold in 2 oz. (packed by weight) polyester glitter in resealable bag or shaker
size: mixology
Actual product appearance may vary due to how computer monitors display colors.